AURA LOCKHAVEN is the protagonist in A Path of Stones and The Fires of Tallen Hall, the first two books in The Chronicles of Aura Lockhaven, a series of sword-and-sorcery adventure stories. An initiated wizardess and an aspiring enchantress, Aura is dedicated to defending the defenseless, helping the helpless, and giving hope to the hopeless. She also has a latent power within her that strengthens her dedication, even though it threatens to kill her. This leads trouble to knock on her front door far more than she wishes.

Aura was born on Haemmont 1, 1029, in the town of Hartshorn, Lodwynnshire, Ayrdland. She stands 5' 8" tall, with emerald green eyes, and auburn hair. Aura inherited her height from her Ayrdish father, Henry Lockhaven. She inherited her face, hair, eyes, and full figure from her mother, Aurora Nightshade of Coadia. She claims to weigh 148 pounds, although her fondness for ale is causing that to increase.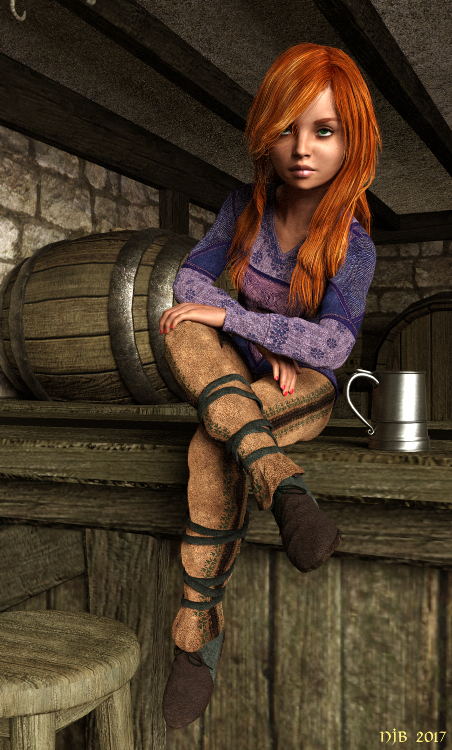 Aura began life as the pampered youngest daughter of Henry Lockhaven, Hartshorn's favorite, and wealthiest, tavern owner. Her older brother, Richard, doted on her. She followed her older sister, Ester, everywhere.

At the age of ten, Aura lost Richard, Ester, and Henry in three separate incidents. Her mother already dead, Aura was now an orphan. She was cast out by her Uncle Cedric who seized the family tavern and fortune. For two years, Aura lived in a barrel behind Ortha's Bakery, tormented by spiders, and begging for scraps. She was ignored, all because she alone of Hartshorn's people had green eyes.

Those two years left deep scars on the young girl's heart. She suffered terror attacks, and had crippling fears, as a result. They struck at the worst times. Worst of all, those years destroyed her self-esteem.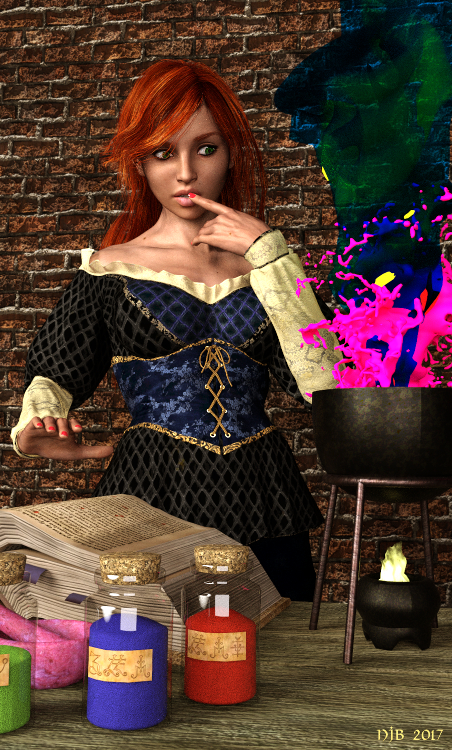 Two years later, the mayor of Hartshorn appointed a new town wizard, Sagacius. The old man found the urchin. He apprenticed her, and in time, became the uncle Aura no longer had.

She grew up, learning the ways of wizardry, and dreaming of helping the helpless and defending the defenseless. She became competent in nature magic, including the uses of crystals and herbs to heal, make charms, and brew potions. She also learned five languages, and excelled in the ability to add insignificant facts together to form profound truth. Through Sagacius' influence, Aura switched her faith from the state religion of Iricanism to the old Pagan worship of the Gweryn, the gods and goddesses of her mother's people.

Upon initiation at age 21, Sagacius offered Aura an alternate path, that of an enchantress. It certainly promised her more power to achieve her dream. It could also help her understand a growing power within her that threatened to kill her each time she used it.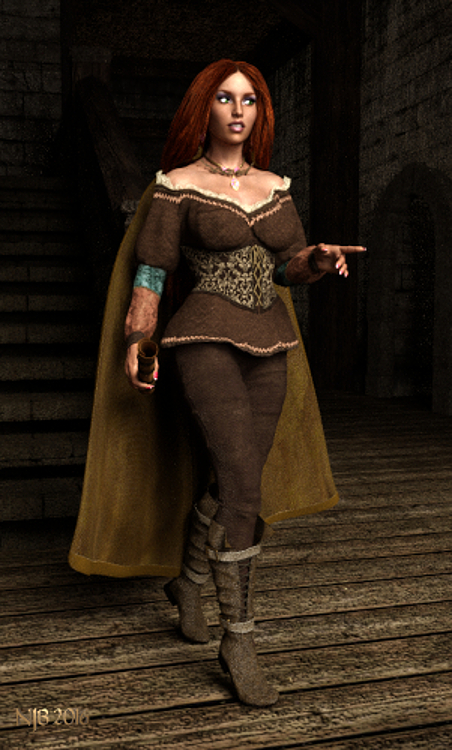 To reach the path of the enchantress, Aura must visit the Valley of the Mystic Moon, the home of the Order of Enchanters. There, she will learn the ways of the enchantress in weeks instead of years. The Order of Enchanters is anything but enchanting, and the Valley magical in all the wrong ways.

Someone is spying on Aura. A horrifying monster wants her soul. A vengeful ghost wants her head. A predatory lawman wants both. Something about her mother's maiden name Nightshade draws more attention her way than she wishes. To make matters worse, a powerful member of the Order believes Aura is a fulfillment of prophecy. Finally, Aura finds herself in the middle of a situation that may just cause the Order's civil war to erupt anew. Those terror attacks keep getting in her way, too. Aura may not survive the visit.

Aura at least has a few friends who make the visit somewhat palatable: Lord Deofoyl Ashthorne, the vice-chancellor of the Order; Captain Elisabeth Lovejoy, the somber warrior who protects the Valley from ogres; and Manfred Rowanwand, a charming brewer who keeps tying his tongue in Aura's presence.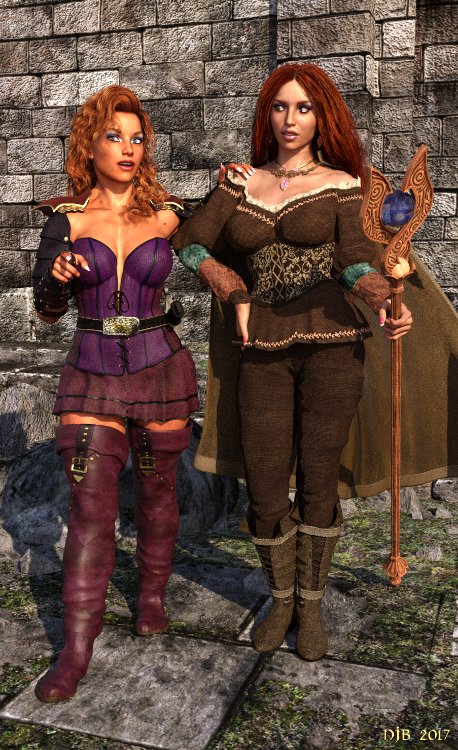 A Path of Stones and its continuation, The Fires of Tallen Hall, tell the story of Aura's experiences in the Valley of the Mystic Moon. After that ... well, let us allow Aura to tell her story.

Join me as we travel through Aura Lockhaven's life on the road of high adventure. I hope that A Path of Stones and The Fires of Tallen Hall answer two deep-seated complaints within the fantasy fiction community: the books are too big, and every story is about saving the world. A Path of Stones is only 150,000 words long. It's successor is a little larger. I plan for every entry in The Chronicles of Aura Lockhaven to be about the same length. That is easy to hold. For the first two stories, Aura's quest is intimate -- to discover who Aura Lockhaven really is.

I also answer one of my own complaints: the hero embarks on the quest way too early in the story. Aura won't undergo her quest until ... read the books and find out for yourself.

Aura Lockhaven did not just pop into my head. Or, did she? Perhaps she did after all. An enchantress can do that sort of thing. I chronicle Aura's appearance in my life, and her evolution as a character, in: