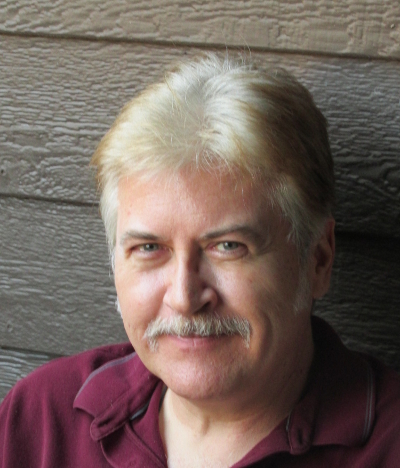 That is a good question. I was born in Charleston, South Carolina, in 1963. My parents were Ovie Boutwell, the son of an illiterate sharecropper and moonshiner from Lower Alabama, and Dolores Hartshorn, the daughter of a Greyhound bus driver from Griffin, Georgia. I grew up in Orange City, Florida, a village outside DeLand, which is a town outside Daytona Beach. I'm an Aquarius on the cusp of Capricorn, a Sagittarius moon, and Scorpio rising. A graduate of the 1981 class of DeLand High School, I hold a Bachelor of Arts degree in English from Stetson University (1985), and a Master of Arts in Creative Writing from the University of North Texas (2012). Not bad for a man whose grandfather couldn't read.

In between those two degrees, I tried my hand at quite a few different jobs: typographer, lithocamera operator, grant writer, employee newsletter editor, farrier, farmer, office manager for WorldCom, UNIX system operator, stock clerk for Borders, janitor, minister, professional freelance editor, as well as two stints as a reporter for small town weekly newspapers. Somehow, I kept coming back to writing. Finally, in 2010, I committed to it. I can be slow sometimes.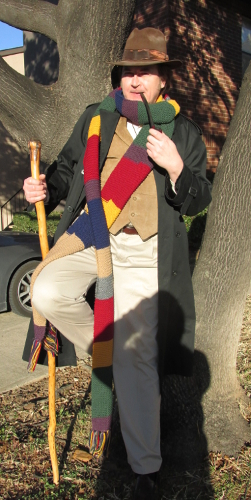 My wife and I currently reside in Denton, Texas, with our two cats. Denton is a college town and the home of Recycled Books, the best used bookstore I've seen since leaving DeLand. During the MA program, I created the character of Aura Lockhaven. Perhaps, the best way to say it is the character of Aura Lockhaven took on a life of her own and began telling me her life story.

The Invisible Dragon, my master's thesis, chronicled my twenty year ordeal with chronic depression.

Some of my heroes are Robert E. Howard, Terry Pratchett, Jim Butcher, George R. R. Martin, J.R.R. Tolkien, Robert Jordan, Terry Goodkind, Stephen Donaldson, Mercedes Lackey, Edgar Rice Burroughs, Neil Gaiman, Ernest Hemingway, William Faulkner, John Steinbeck, Raymond Chandler, and Ian Fleming. I am also highly inspired by the art of Frank Frazetta, Boris Vallejo, and Alberto Vargas.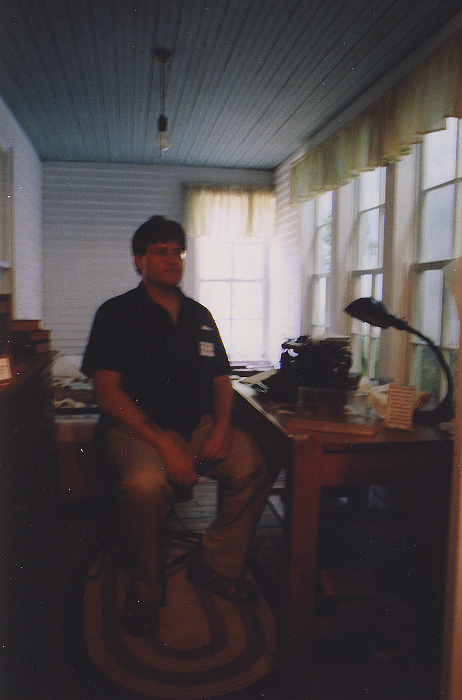 Robert E. Howard (creator of Conan the Barbarian) and I were both born on January 22. We were/are both only children with a fondness for strong coffee, and locked in a perpetual war with chronic depression. He died in 1936 and I was born in 1963. Now, I live 100 miles from his home. Here I am at his desk in Cross Plains, Texas, in 2011.